About
The Skeena Knowledge Trust (SKT) is a purpose trust and registered Canadian charitable organization formed in September 2017 following multi-year collaboration between the Bulkley Valley Research Centre, Office of the Wet'suwet'en, SkeenaWild Conservation Trust, and the Pacific Salmon Foundation in order to address the need for greater knowledge management and more informed decision making pertaining to salmon and salmon habitat within the Skeena River watershed and estuary.
The purpose of the SKT is to provide public education on salmon and salmon habitat in the Skeena River watershed with the overarching goal of promoting sound decision making by ensuring that land-use decisions relevant to salmon ecosystems are made using the best possible information.
In order to maximize the accessibility and impact of high-quality data relevant to Skeena salmon, the SKT has developed two principal tools to store and deliver information: the Skeena Salmon Data Centre (SSDC) is a publicly-accessible, online data warehouse and library based on open-source CKAN software, and provides users with access to a comprehensive collection of relevant reports, data, and spatial files. The Skeena Maps Portal (SMP) was developed based on an open-source GeoNode platform, and allows users to search, view, and download spatial files, as well as create maps.
Data is uploaded to the SSDC and SMP as per the SKT Information Management Framework and Annual Knowledge Plans, which outline data quality requirements and a priority-setting process based on a data gap analysis, indicators defined by regional land use plans, the federal Policy for Conservation of Wild Pacific Salmon, and pressure indicators currently relevant to the Skeena River watershed.
The SKT engages with members of community conservation organizations, First Nations, and the public on how to utilize the SSDC and SMP to find and share information, manage organization data, and produce maps. The SKT advocates for data sharing to support collaboration among the multiple groups collecting information within the Skeena River watershed.
The SKT is currently providing knowledge management support to local watershed stewardship groups and First Nations, and has been able to facilitate collaboration among stakeholders over a wide geographical area. Ultimately, this increased capacity and data sharing will help inform and enable the assessment of resource development proposals and policy.
The idea for the Skeena Knowledge Trust (SKT) was born from the need to know what salmon ecosystem information exists in the Skeena River watershed and how it is changing.
The need for an integrated knowledge system specific to Skeena salmon was initially identified at the Skeena Salmon Habitat Conference in Smithers in September 2009. This conference was held in response to the February 2009 release of the Pacific Salmon Forum's final report and recommendations, and coincided with sockeye returns for the Skeena River at roughly half their projected numbers in the summer of 2009. The report took three years and $5 million dollars to complete, and provided dozens of recommendations towards improving the management of Pacific salmon. By September 2009 the BC Government had yet to respond to the report.
The Skeena Salmon Habitat Conference provided a platform for researchers, land managers, and the communities along the Skeena who recognized the value of wild salmon to talk about the recommendations put forth by the Pacific Salmon Forum's report. A common theme through the first set of presentations at the conference was the call for institutional reform. Honourable John Fraser, the Chair of the Pacific Salmon Forum, summed up this thread passionately by asking the question, "Who's in charge to look after wild Pacific salmon?" His answer: "There isn't anybody in charge". This idea was echoed by Pacific Salmon's Forum director of research Jon O'Riordon's observations, who recommended governing bodies need to start "thinking like a watershed".
So we listened…
The conversation was formally continued in 2012 at the Adding It All Up: Balancing Benefits and Effects of Resource Development conference in Smithers in November 2012. During this conference the conversation shifted specifically towards managing information to make sound land use decisions in regards to salmon ecosystems. Greg Knox, Executive Director for SkeenaWild Conservation Trust summarized the issue well: "If you can have data and analysis easily accessible and together so it is connected in some meaningful way within the system I think this is critical." At the time there was no single organization within British Columbia with a mandate to ensure salmon information for the entire Skeena watershed was available and accessible.
Building on the conferences, discussions and efforts carried out between 2012 and 2014, the Skeena Knowledge Trust Governance Establishment Group (SKT GEG) was formed and the formation of the Skeena Knowledge Trust was announced at the Adding On: Knowledge Management and Cumulative Effects Forum in Smithers in April 2014. The SKT GEG was tasked with building the governance and information management tools required to develop the SKT.
In May 2016, the SKT GEG secured 3 years of funding from the Gordon and Betty Moore Foundation to fully develop the SKT. The Bulkley Valley Research Centre provided the necessary incubation environment for the formation of the new non-profit organization. The final Skeena Knowledge Trust agreement was signed on September 21, 2017 and the SKT has since received Canadian registered charity status.
A trust model was adopted as the governing framework for the SKT as it provides the necessary structure to ensure high quality, unbiased data is gathered, stored, and disseminated in an objective and impartial manner. The SKT is a purpose trust with registered Canadian charity status governed by the Skeena Knowledge Trust agreement and related SKT Information Management Framework and Annual Knowledge Plans.
Watch the video below for more information on purpose trusts and the SKT provided by Richard Overstall.
Governance Documentation
The Skeena Knowledge Trust is supported through grants and donations from a variety of foundations and partner organizations. While donations may be accepted from other organizations, industry, and individuals, the trust model safeguards the SKT against political interference and ensures SKT operations remain unbiased and focused on public education and knowledge management based on the best available information. Please visit our Get Involved! page for more information on our funding partners and engagement opportunities.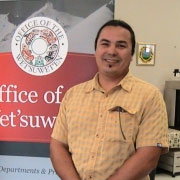 David de Wit
David de Wit is a Wet'suwet'en member of the Laksilyu Clan, belonging to the House on Top of Flat Rock (Tsekalbaiyex). David is the Natural Resources Department Manager for the Office of the Wet'suwet'en, representing the Wet'suwet'en Hereditary Chiefs' vision for their territories, working as one for the betterment of all. David studied Integrated Resource Management in British Columbia and completed a Biology Degree at the University of Calgary.
Greg Knox
Greg Knox has been the Executive Director of SkeenaWild Conservation Trust since 2007. He earned a Bachelor of Science in Geography from the University of Northern BC in 2000, after which he became a certified Fisheries Technician and Field Supervisor with Nisga'a Fisheries. In 2013, Greg completed a Master's degree in Environmental Management at Royal Roads University, where he developed a framework for implementing a collaborative freshwater salmon habitat-monitoring program in the Skeena watershed. Greg sits on the Northern Panel of the Pacific Salmon Commission, is an advisor to the Pacific Salmon Watershed Fund, and a Steering Committee member of the Friends of Wild Salmon Coalition.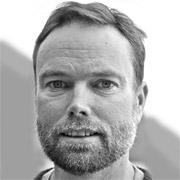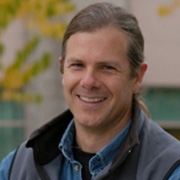 Don Morgan
Don Morgan is a natural resource management and systems researcher with the BC Ministry of Environment. His main research area focuses on methods for describing and analyzing socio-ecological systems with an emphasis on wildlife habitat supply. He applies innovative methods to explore uncertainty, particularly the impact of climate change on ecological processes and its interaction with resource management decisions. He is a Registered Professional Biologist in British Columbia, and has a B.Sc. in wildlife biology and computational mathematics from Trent University, Peterborough, Ontario (1984), a B.Sc.(honours) from Carleton University, Ottawa, Ontario in Quantitative Ecology and Computer Science (1991), and a M.Sc. in Natural Resources and Environmental Studies – Biology from the University of Northern British Columbia (2011).
William Elliot
Originally from Montreal, William Elliott has lived, worked, and played in the Skeena Watershed at various intervals since 1975. William studied Forest Technology at Selkirk College, Wildlife Ecology and Resource Management at the University of Northern British Columbia, and Geographic Information Systems Technology at the College of New Caledonia. William is a former silviculture consultant, researcher, spatial analyst and data manager. He currently works as an Advisor in Indigenous Relations with the BC Ministry of Forest, Lands and Natural Resource Operations and Rural Development in Smithers, BC. William is the Regional Director for the British Columbia Institute of Agrologists.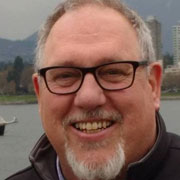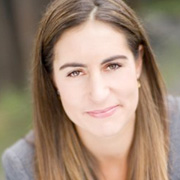 Katrina Connors
Katrina is an experienced program director with over 10 years' experience managing interdisciplinary teams and collaborative research projects on Pacific salmon ecology and management. As the Director of the Salmon Watersheds Program at the Pacific Salmon Foundation, Katrina works to develop analytical tools and standardized approaches for evaluating the status of Pacific salmon populations and their habitats throughout BC. Katrina holds a Bachelor's degree in Geography from the University of Victoria and a Master's of Resource Management from Simon Fraser University. Katrina is currently pursuing her doctorate at Royal Roads University where she is examining the causes and consequences of scale mismatches between salmon ecosystems and environmental impact assessments in the Skeena River Watershed.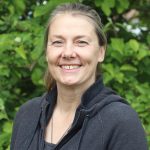 Johanna Pfalz
SKT Coordinator
Johanna Pfalz has worked as a consultant with Eclipse Geomatics since 2006 providing geospatial and information management services across BC, Alberta and Canada. Her work has focused on ecological land classification, land use planning, land use monitoring, and environmental impact assessment, as well as documenting traditional knowledge for First Nations. Eclipse Geomatics has been involved with the formation and development of the Skeena Knowledge Trust since 2009. Our team at Eclipse Geomatics explores open-source tools to develop creative solutions to spatial problems and information management.
Richard Overstall
Legal Advisor
Richard Overstall is a Smithers lawyer with a particular interest in administrative, environmental and land use law. Prior to practicing law, Richard worked as a mining geologist, then as a researcher for a number of public-interest and aboriginal organisations, including as expert evidence coordinator for the aboriginal plaintiffs in the Delgamuukw title trial. Richard has published and presented in a number of legal research areas, including aboriginal law and history, criminal evidence, human rights, and monitoring trusts.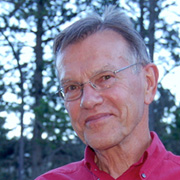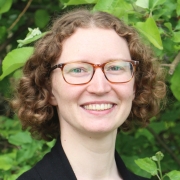 Lizzy Hoffman
Information Management Specialist
Lizzy Hoffman works with Eclipse Geomatics as an Information Management Specialist, focusing on the Skeena Knowledge Trust project. Lizzy grew up in Victoria, British Columbia and completed a B.Sc. in Biology at the University of Victoria, followed by an M.Sc. in Land Reclamation and Remediation at the University of Alberta. There she studied the development of vegetation communities at reclaimed surface mine sites and became interested in using open source tools for data analysis and management. Following her Master's, Lizzy moved to Williams Lake where she taught at Thompson Rivers University, the College of New Caledonia and other institutions.
Ekaterina Daviel
Information Management Specialist
Ekaterina Daviel is an Information Management Specialist with Eclipse Geomatics. Originally from Richmond, British Columbia, Ekaterina completed a B.Sc. in Environmental Science from the University of Northern British Columbia where she developed a taste for northern living. Following completion of her Master's in Environmental Science from the University of Toronto, Ekaterina worked as an environmental consultant on contaminated site assessment, remediation and environmental risk assessment projects primarily within the upstream oil and gas sector based in Dawson Creek, BC. After three years of consulting, Ekaterina joined the City of Dawson Creek's Watershed Stewardship Program, where she worked on a variety of projects including water quality characterization, streamflow monitoring, and stakeholder education and engagement.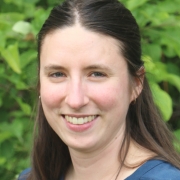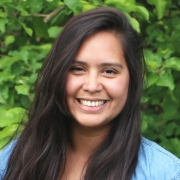 Monica Oliva
Business Coordinator
Monica Oliva is the Business Coordinator at Eclipse Geomatics. Over the past three years, she has worked as the Bookkeeper and Business Administrator for two different organizations in Smithers. Monica is responsible for recording revenues, expenses, assets, liabilities and equity for all the projects Eclipse Geomatics undertakes in addition to providing general administrative support for the company; Eclipse couldn't do it without her. Originally from Peru, Monica lived in Alberta for 2 years while attending college.
James Emerton
Information Systems Architect
Follow him on Twitter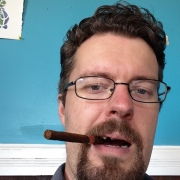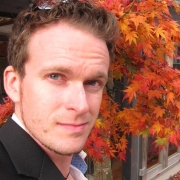 Michael Peterman
GIS Software Engineer
Michael Peterman, founder of Genki Maps, is a GIS software engineer and all-around map geek with more than 10 years of experience in everything geospatial. Michael has worked in mapping and GIS across many sectors including mining, fisheries, advertising, utilities, and government.
Francesco Bartoli
CEO of Geobeyond Srl
Follow him on Twitter